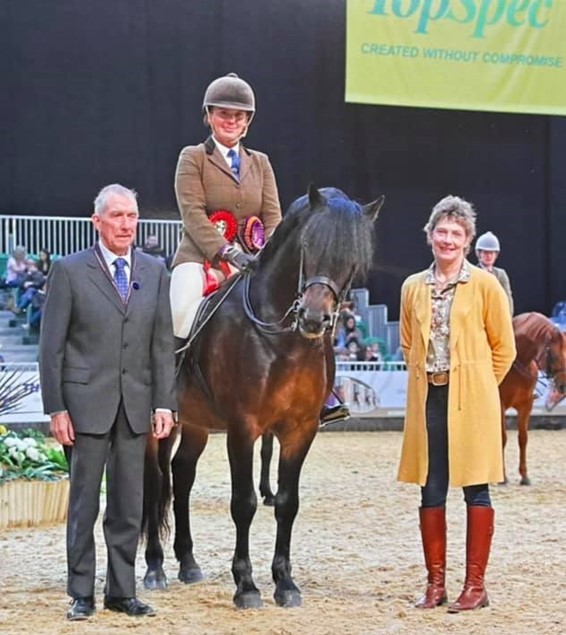 Congratulations to Hilltop Ned S55/172 2013 (Brookshill Mustang / Hilltop Daisy by Pilley Prince William).
Forest bred by Lucinda Lang, owned by Karyn Thomas and ridden by Ellena Thomas.
"Hilltop Ned making my birthday wishes come true…his first visit and our first HOYS win!" Ellena Thomas
LeMieux La Liga Consistency Award – Woodfidley Saint George; Kellythorpes Leading Breeder Award – Alex Humble & Kerry Dovey-Whiting (Lovelyhil); Kellythorpes Leading Sire Award – Wayland Cranberry (for the 2nd time).