Congratulations to Furzley Colonnaide G51/011 2009 (Luckington Sportaide / Sophia by Rushmoor Royal).
Bred by Sandra Kilford, owned by Paul Davis and competed by Kirstie Wright.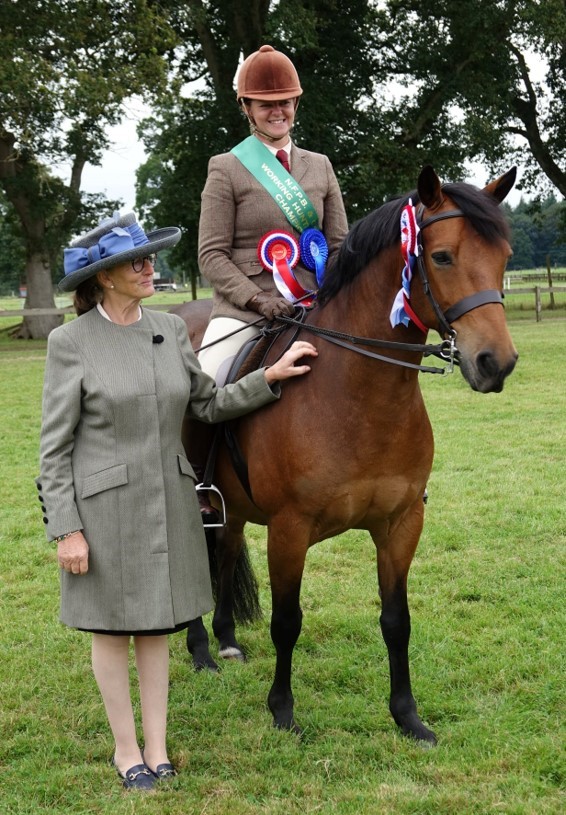 Winners of the Open WHP (n/e 143) class, WHP championship (Milford Cup) and Reserve Supreme.
Kirstie & Colin have qualified for both RIHS and HOYS this season and with Annie Aston-Wright taking over the ride at TSR, added the HOYS Junior Ridden ticket and championship to their tally.