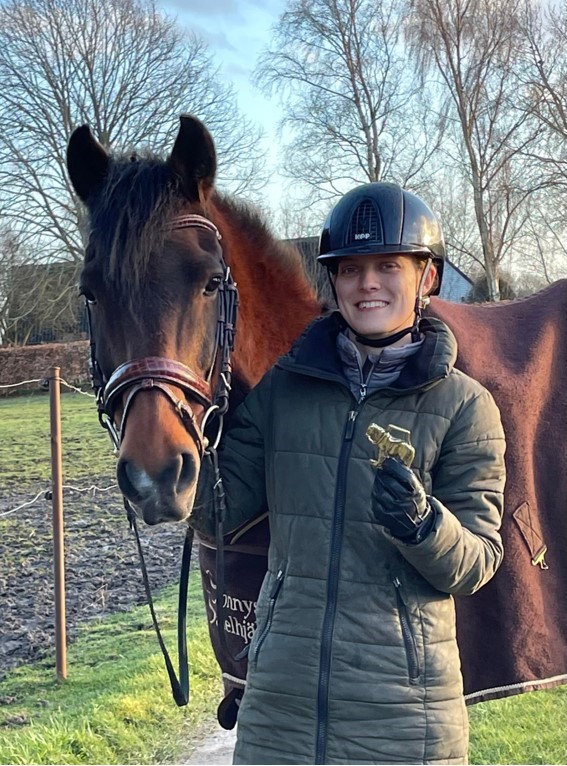 "Congratulations to 27 year old Elmholts Atila…who became Veteran Champion as well as Overall Reserve Reserve In-Hand Champion. Despite strenuous efforts from both the judge and the audience, Atila failed to smile!" M&M Denmark
"It was our first time at a Mountain & Moorland Show and I was very impressed…we had a really good day and I was so happy with the judge's comments and scores about my pony.
My family bought Atila when he was 15, at that time he had already done top level national dressage with two young riders…so I was the third he brought up to that level.
When I turned 16 and too old to compete ponies in Denmark, we considered selling him, but fortunately realised that he should stay with us. Instead I started competing him in Sweden (at their national competitions you are allowed to compete in pony classes until the rider is 20). We had great success and a lot of memorable trips and we did our last test five years ago. I had been collecting the New Forest dressage medals (the Danish NF have 5 sports medals that you can earn on different levels) and we did not have the last one…so I earnt it there and then we retired him from sport.
We still take a little ride, but other than that, his job at 27 is to enjoy life and look good!" Maria Mortensen