"A long but amazing day at the dressage finals. Fony Pony was the very first up the centre line and gained a respectable third in the prelim, then beyond my wildest dreams she went and won the novice…to take us into the music ride off!
I was not prepared and had to chop the top and bottom off my prelim music to bring it down to four minutes, had not ridden through it and Fony had not been indoors at Bury Farm. She was at the start a little shy and I had to keep steadying her, but she didn't put a foot wrong…and came in a fabulous twelfth out of fifteen!
I must thank everyone who helped me get there, without whom I couldn't have done it…extra carrots to Fony for being such a star and she isn't yet five not until next month!" Sarah Goddard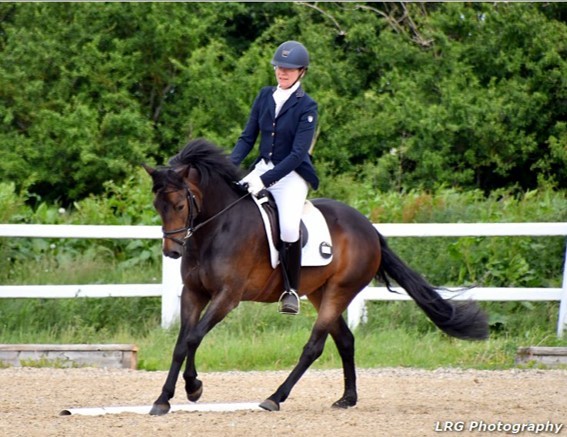 Congratulations also to Alice Holt & Wellhouse Wizard, who also qualified for the Supreme and finished one place below Sarah & Fony Pony!