Congratulations to Jodie Shepherd & Stephen Follows and Foxhills History…who went on to stand Reserve M&M Champion!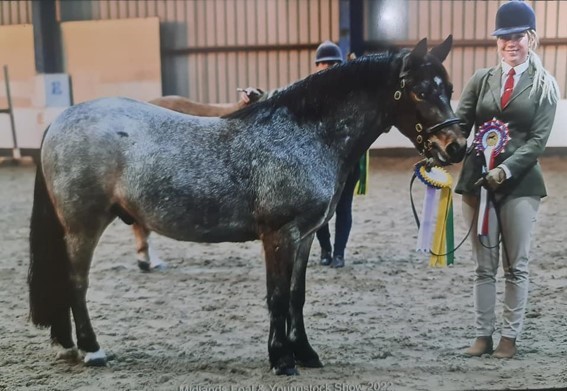 "We saw him advertised and instantly fell in love with him as he reminded us of our Royal Oak Youngman…we then discovered he was actually related to him, so knew it was meant to be! History is 2 years old and we plan to do some in-hand with him and then start him ridden late next year." Jodie Shepherd
Congratulations also to Martine Harding's Haywards Valerio the yearling winner & Reserve New Forest Champion and Jacqui McCloud's Wanstead Moon Shadow, the winning foal.