New Forest Hunt Pony Club was privileged to invite neighbouring pony clubs to an inter branch competition at the New Forest Show where teams from several branches competed against each other. This year's format was slightly different and an element of jumping with style was added to the show jumping.
Pictured below is the winning team from the New Forest – every pony in the team is a New Forest. The team ended on a score of zero jumping penalties and were awarded the best marks for style.
From left to right:
Erin Dovey on Highfox Hermione, Ines Mitchell on Buttslawn Beaufort (who went on to win the Knightwood Challenge 2 days later), Julia Smales on Farriers Reflection and Isabelle Brimble on Knaves Ash Florin.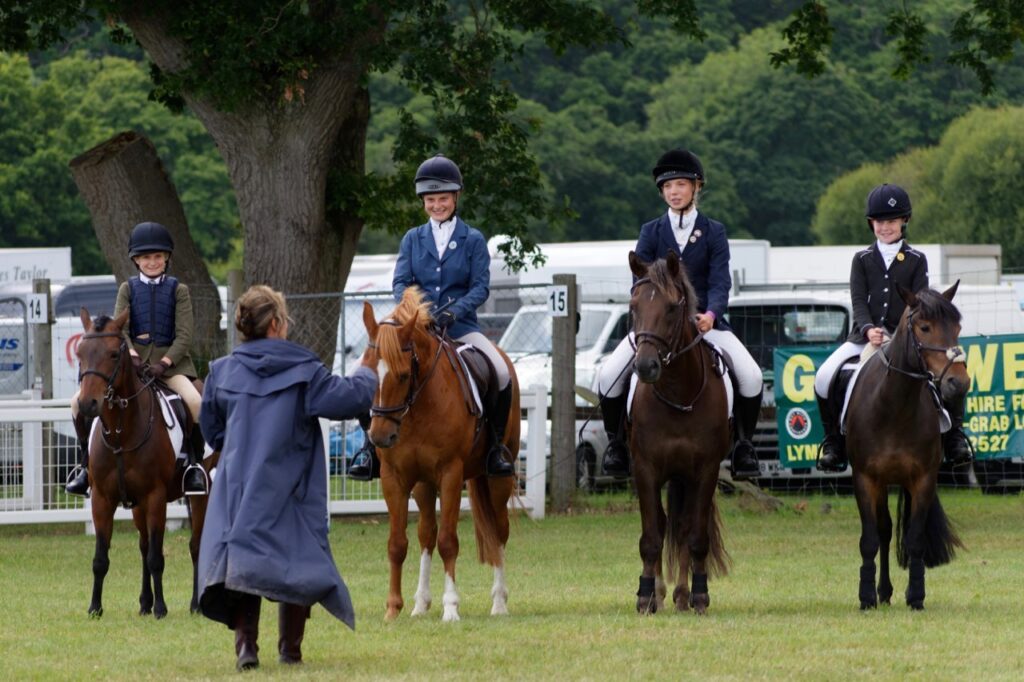 These New Forest ponies along with many other foresters in the pony club show the versatility of the breed from endurance to eventing and even the point to point and their riders are proud to ride them.