Congratulations to Milly & Daisy – Best Junior & 5th overall!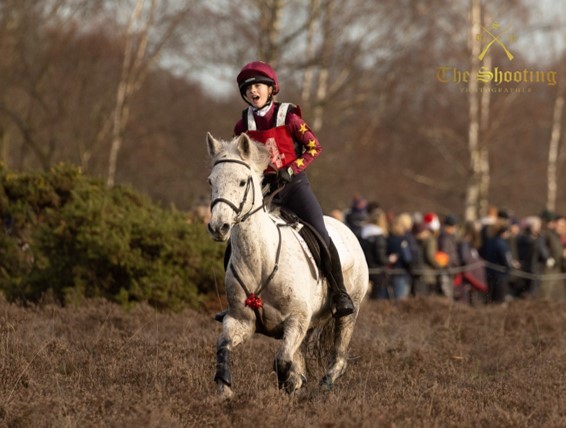 Hanmer High Days
M49/593 2007 (Farriers Finger Print / Brock Halloween by Buckland Dragonslayer). Owned & bred by Simon & Shirley Young Rider and competed by Milly Stride.
"Over the past year I have been having some lovely adventures with Hanmer High Days, known at home as Daisy, kindly loaned to me by Simon and Shirley Young of the Farriers Stud. From Pony Club camp to dressage and at the BRC NAF Five Star Championships in Lincolnshire we tried our hardest to find the best in ourselves, although show jumping is a bit more 'challenging' for Daisy!
The year started with some Trec and Endurance training to build Daisy's fitness, after many years of showing she was a bit surprised when she was asked to walk over a bouncy mattress and push a knight round in circles!
We have attended lots of lessons organised by the NFPEC and thanks to Claire Moir we really improved our dressage. In August we travelled to Lincoln with the NFPEC Junior team, which was an incredible experience and we were really proud to represent the club and show how brilliant New Forest ponies can be. Despite being a massive show, it was a really fun and friendly event.
This autumn Daisy experienced her first drift! She was very excited to begin with but after a few drifts she has settled in to her commoning life, which culminated in coming second in the children's race at the Point to point, definitely the highlight of the year.
Daisy really is a very special pony and has shown this year that you can turn a show pony in to a racing pony!
We have lots more adventures planned for 2023." Milly Stride